Search Thomas Vision Clinic
Our Blog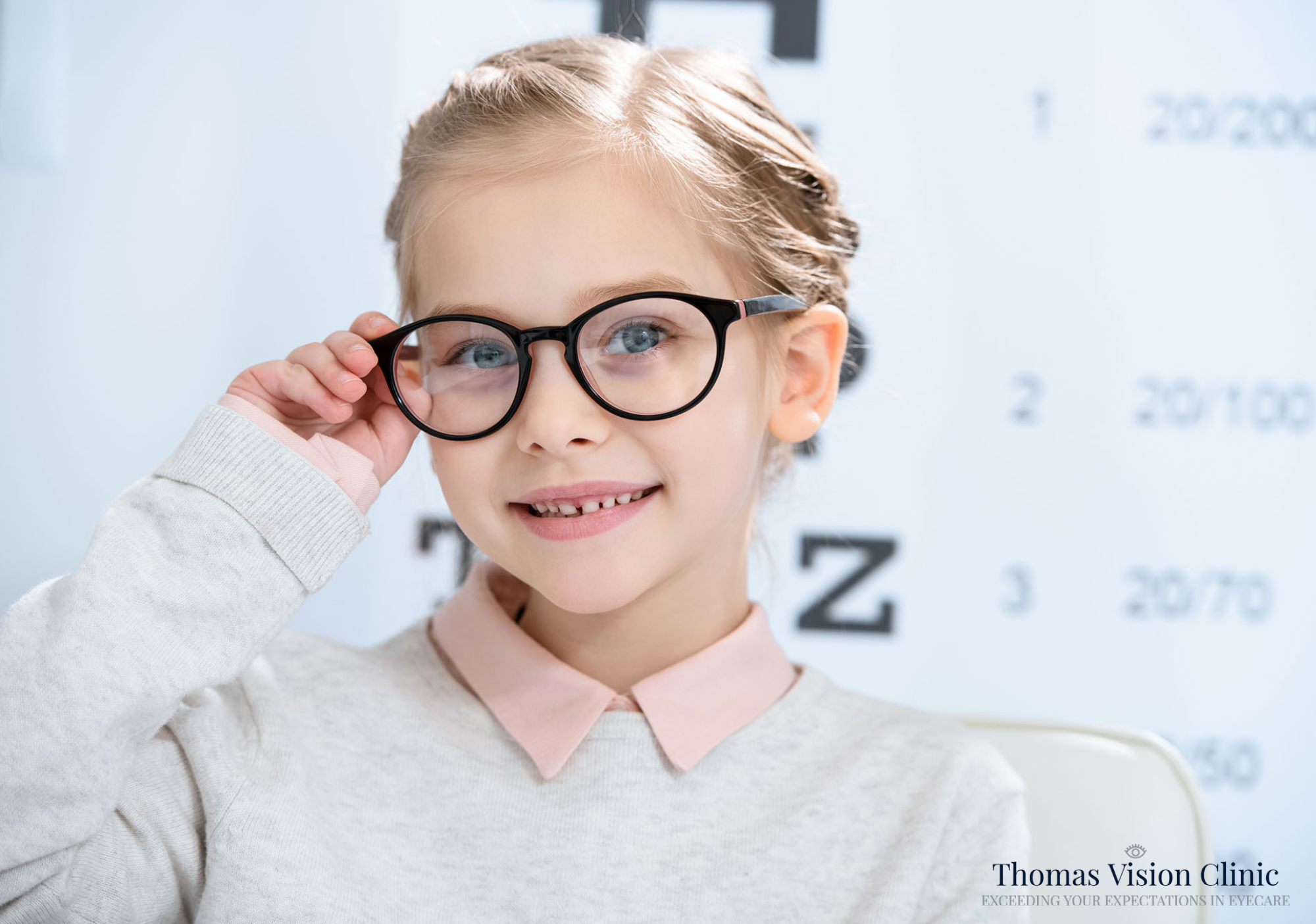 A lot goes into choosing the right glasses for your child. Not only does your child need to like the frames, but they need to be durable and comfortable as well. The eyeglass lenses are an important aspect, too. If you're looking for glasses for your child, here are some tips to help you find the right pair!
Lenses
Safety is vital in choosing the right lenses for your child, as they don't always consider their glasses while playing. Polycarbonate and plastic lenses are durable options for glasses and come with benefits like lightweight feel and impact resistance. If your child's prescription calls for strong lenses that are likely to be thick, avoid large frames that will increase the thickness of the lenses. Smaller lenses also tend to have less risk of blurred or distorted peripheral vision.
Eyeglass Frame Material
Children's eyewear frames are usually made of either metal or plastic. Since the production technology has advanced tremendously in the last decade, both plastic and metal frames can be equally durable, light and inexpensive. Consider your child's preference, as he or she might find one style more comfortable than the other. Consult with one of our licensed opticians if your child has allergies to metals or if the prescribed lenses are thick, so the optician can recommend the lightest frame for enhanced comfort.
Spring Hinges
Sometimes, children may fall asleep with their glasses on, pull their glasses off a bit carelessly, or just play a bit rough with them. These things can cause the glasses to bend and break. When you are looking to choose a pair of glasses, look for ones with spring hinges. The spring hinges allow the frame's arm pieces to bend outwards, making the glasses much more flexible and resistant to breaking.
Style and Color
Style and color may be of significance especially if this is your child's first time wearing glasses or if they resist wearing them at all. Thomas Vision Clinic offers a wide selection of children's frames, including popular brands like DillyDally, Skechers, and Converse. Most importantly, allow your child to choose the pair they like most because if they like them, then they'll be much more likely to wear them!
Backup Plan
Because children can be tough on their glasses, it's a good idea to purchase a second, or backup, pair of eyeglasses for them — especially if your child has a strong prescription and cannot function without his or her glasses. Be sure to ask one of our opticians about our second pair discount!
First step: An eye exam!
Children's eyes can change rapidly, so make sure your child has an up-to-date eyeglass prescription for the best possible vision and comfort before investing in new glasses and set your child up for success this upcoming school year! Schedule an eye exam for your little ones today by calling us at (337) 239-2020!