Search Thomas Vision Clinic
Our Blog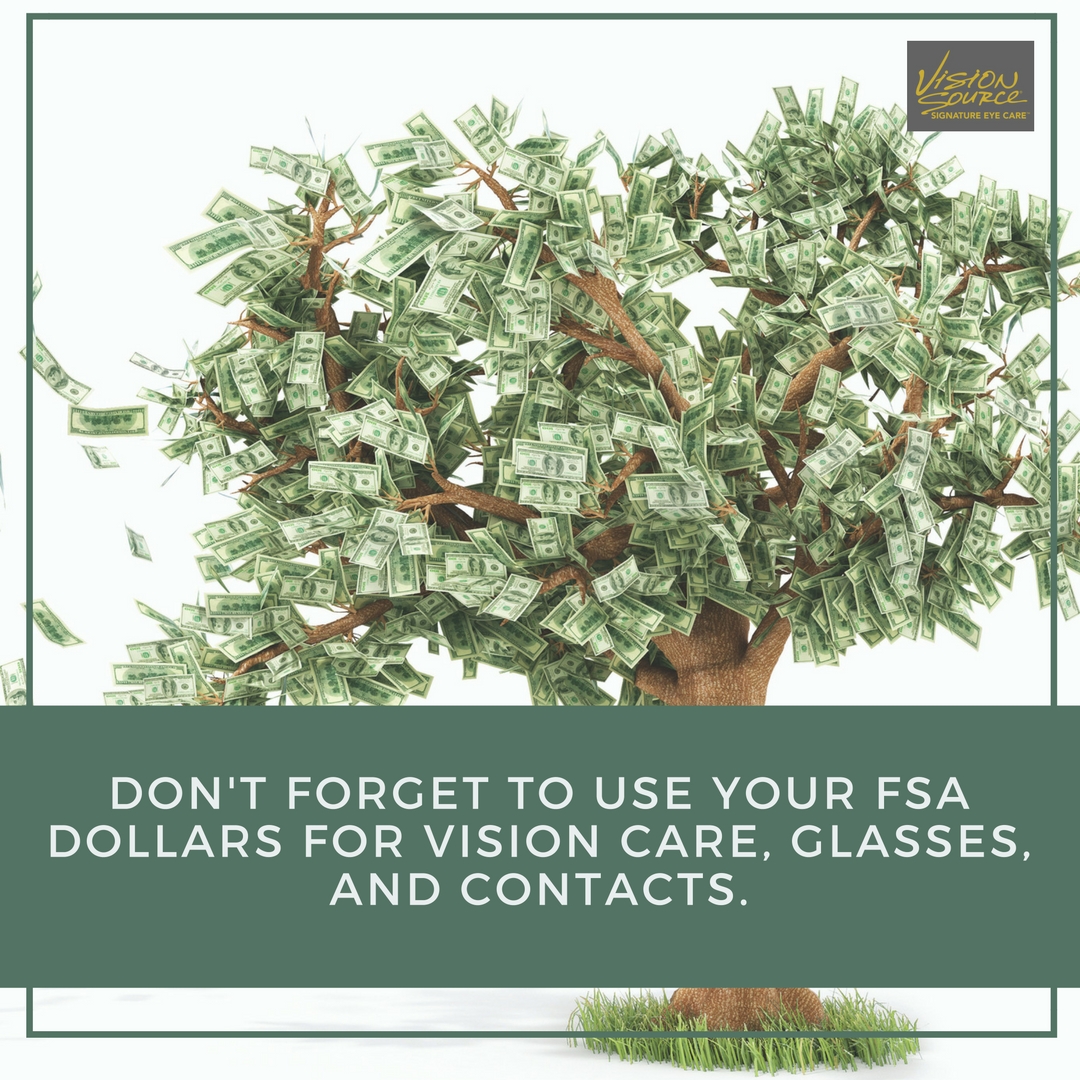 FLEXIBLE SPENDING ACCOUNT (FSA)
Flexible Spending Accounts (FSA) is money deducted from your paycheck before taxes are withheld. You determine the amount you contribute per paycheck. Most FSA funds expire at the end of each year - "use it or lose it". Others will allow you to rollover up to $500 for the next year.
HEALTH SAVINGS ACCOUNT (HSA)
Health Savings Accounts (HSA) is a government-regulated savings account that allows you to set aside pretax income to cover health care costs that aren't paid by your insurance. HSA are only available to people who have a qualifying, high-deductible insurance plan. Like a FSA, you determine the contribution amount to be withheld from each paycheck. Unlike a FSA, your HSA balance rolls over from year to year, so you never have to worry about losing your savings.
VISION AND FSA & HSA
FSA and HSA dollars must be spent on specific, health-related purchases. Eye exams, dry eye treatments, glasses, computer glasses, lens add-ons such as anti-glare and transitions, contact lenses, and prescription sunglasses are all considered medical services and/or devices and can be purchased using your FSA or HSA . If you've been considering contact lenses or have had your eye on a pair of prescription sunglasses, now is the perfect time to make these purchases. Call today and schedule your eye exam with Dr. Mark or Dr. Cherri. We also accept outside prescriptions. Remember, when using your FSA or HSA dollars all applicable discounts (senior citizen, military & multiple pair) are still applied! We look forward to seeing you!