Search Thomas Vision Clinic
Monthly Promotion
Category: Monthly Promotion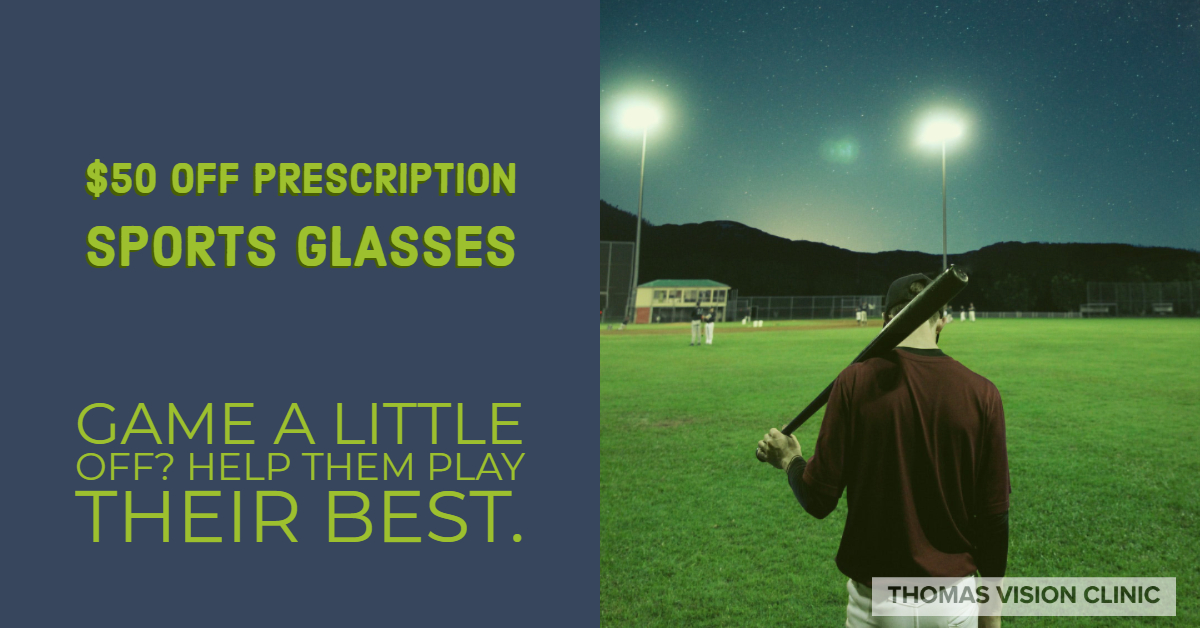 Don't Bench Your Eye Sight
Glasses are GREAT. Kids who play sports are AWESOME! The two combined - NOT SO great. Everyday-wear glasses are not designed with sports safety in mind. Frames (metal and plastic) and the non-impact resisitant lenses can and will cause more harm than good. Broken frames and schattered lenses create jagged edges, jagged edges create serious, sometimes blinding, eye injuries. Over half the children who play sports and wear glasses tend to leave their glasses on the bench. Why? We can't answer that. If a child can't see their best then they defintely can't play their best. Beginning July 15th through August 31st, receive $50.00 off all prescription, impact resistant sports glasses.
Category: Monthly Promotion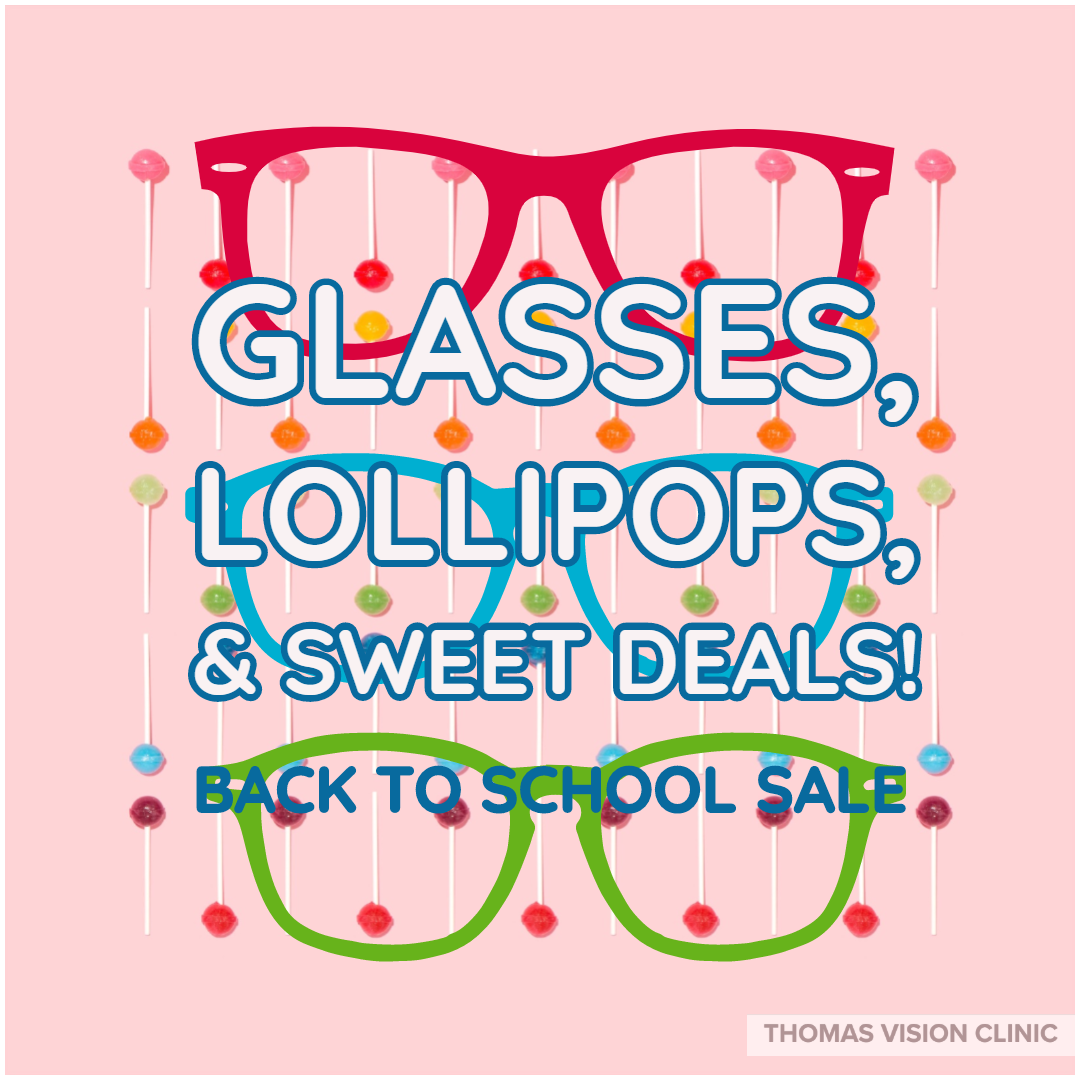 We've "sweetened" our annual Back To School sale this year. For children ages 4 - 18, pick a candy for a "Sweet Deal"on eyewear! Discounts include 30% off a complete pair of glasses OR free lenses with a frame purchase! Our "Sweet Deals" sale will run through July 15th until August 31, 2019. We accept outside prescriptions from all other Eye Care Professionals (ECP's), including BJACH. The Back To School "Sweet Deals" discounts cannot be combined with other discounts or with insurance allowances. Please note that the free lenses with frame purchase does have prescription limitations.