Search Thomas Vision Clinic
Monthly Promotion
Category: Monthly Promotion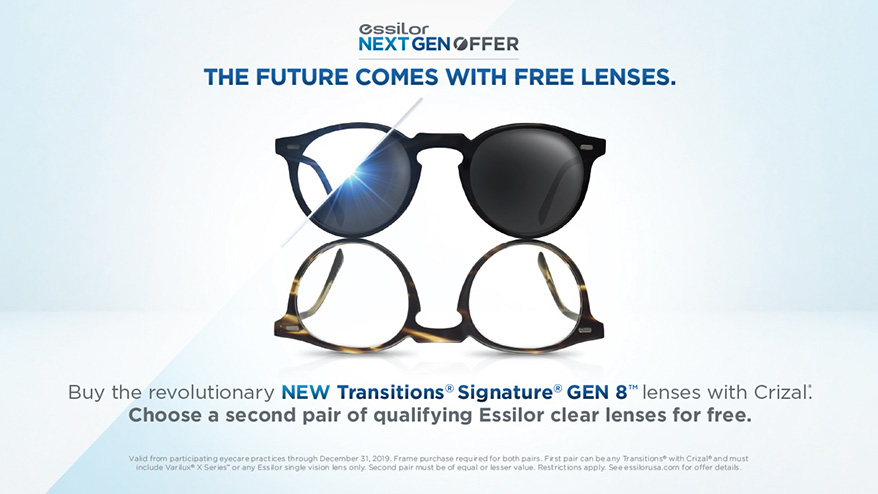 Until the end of December, get a FREE pair of Essilor Crizal lenses!! It's as easy as 1, 2 , 3!!
Purchase a qualifying pair of glasses (frame & ultimate lens package).
Purchase a second frame
Get your free pair of lenses
As always, we accept outside prescriptions. This offer can be used with VSP allowance plans and any applicable discounts will also be applied to your first pair of glasses. Learn more about this offer and Essilor lenses by visiting Essilor USA.